Robot features:
High versatility

The robot has a variable geometric structure, that is, a collective structure that is changed according to the needs of the production work. The mechanical structure allows the robot to perform different tasks or complete the same work in different ways.

High production efficiency

The robot realizes smooth and fast movements through the learning and control technology of vibration suppression, and reduces the cost of the system by improving the production capacity and production efficiency of each robot. The robot is also very effective for handling heavy workpieces that are prone to vibration.

High reliability

Robots can perform tasks without complete instructions on their own, regardless of the expected environmental changes that occur during each execution of the task. This ability requires the robot to recognize its environment, not limited to artificial perception.

KR6-20-1800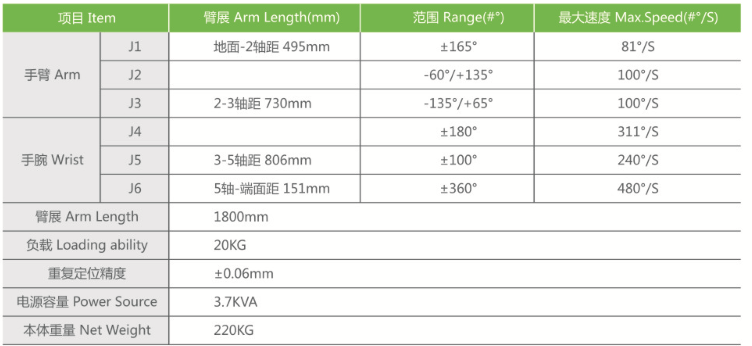 KR6-50-2100